Regular price
$50.00
Sale price
$25.00
Unit price
per
Sale
Sold out


Our Watercolor Style Digital Artwork is created using Soft and Light brush strokes and paint splashes that elevates the Aesthetics and Artistic presentation of your pet.. Beautify your living or work spaces simply by displaying this artwork around!
Convert your favourite photo of your pet into these beautiful Digital Artworks! Simply send in the photo that you want to get illustrated! These artworks are hand-drawn digitally with heart and sincerity! You can order just the soft copy of the artwork, or have them printed onto Canvas Frames so that you can display them nicely and proudly around your home or office! 
View full details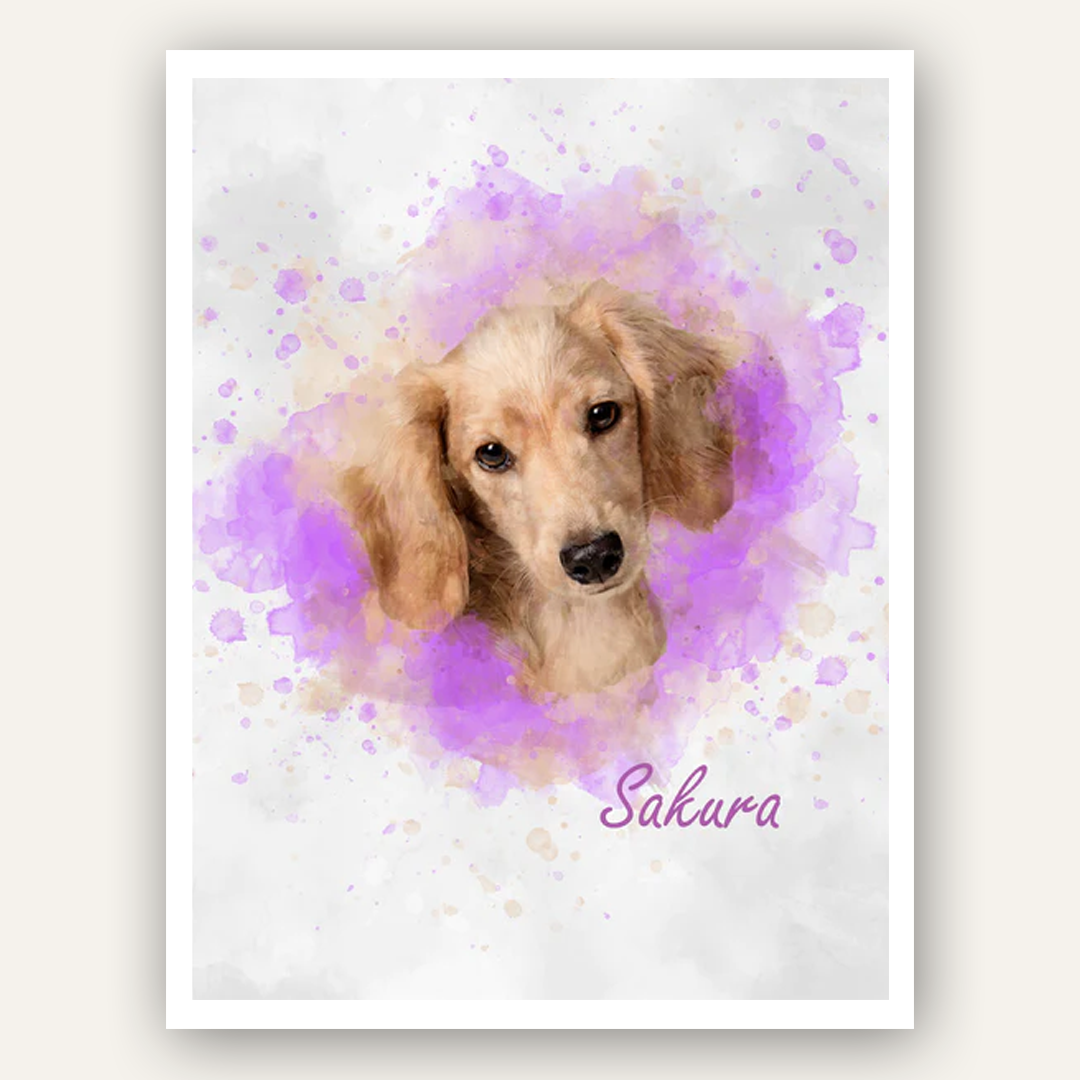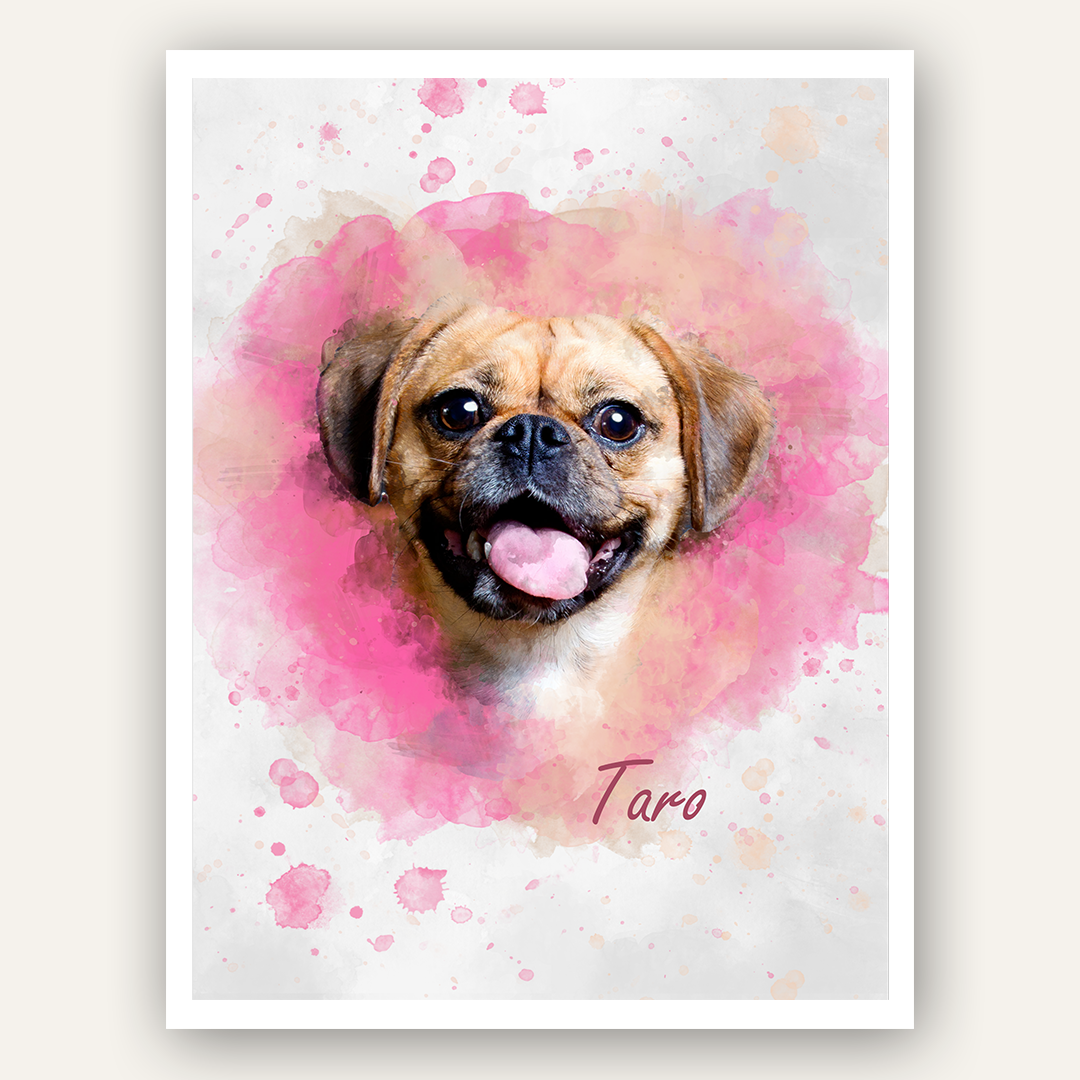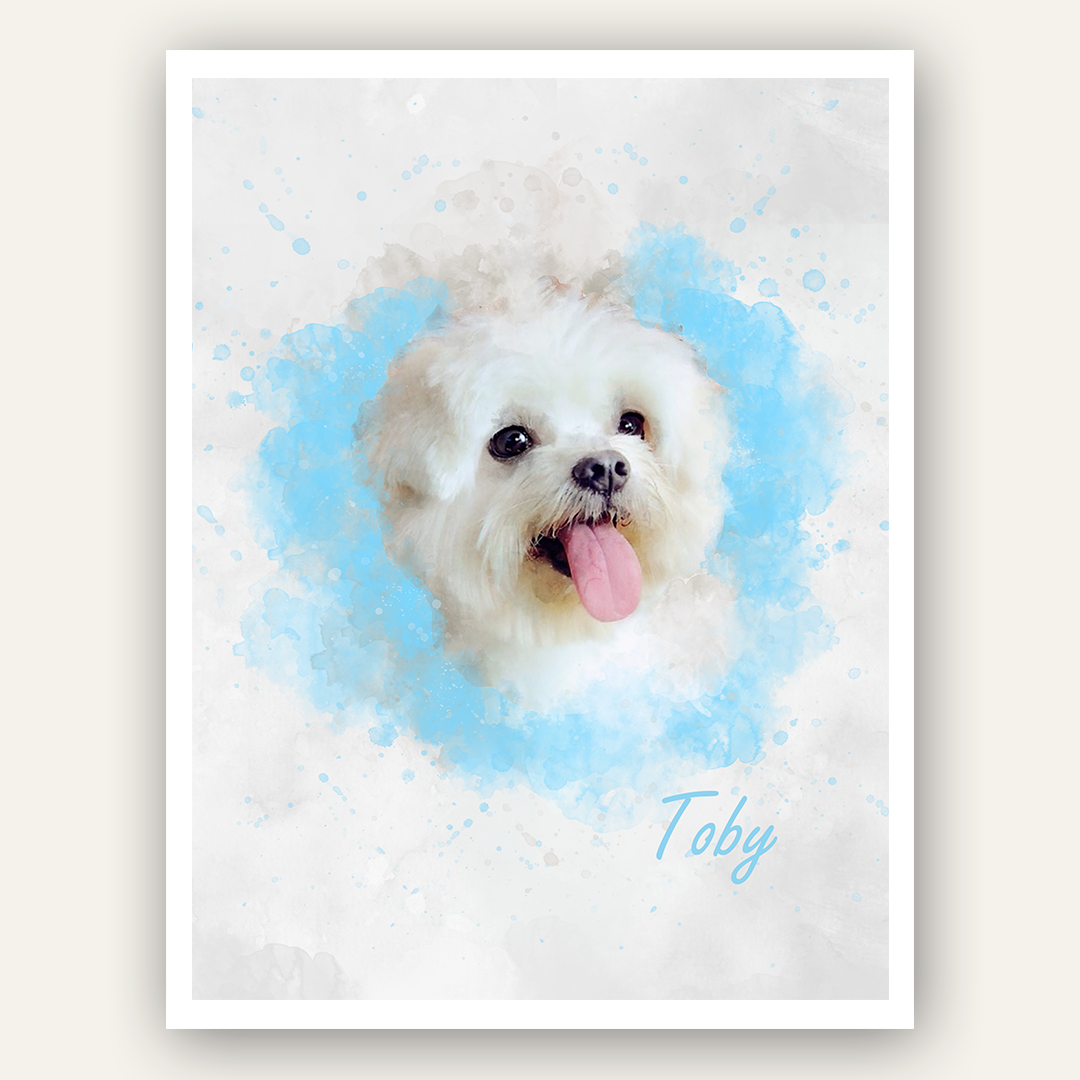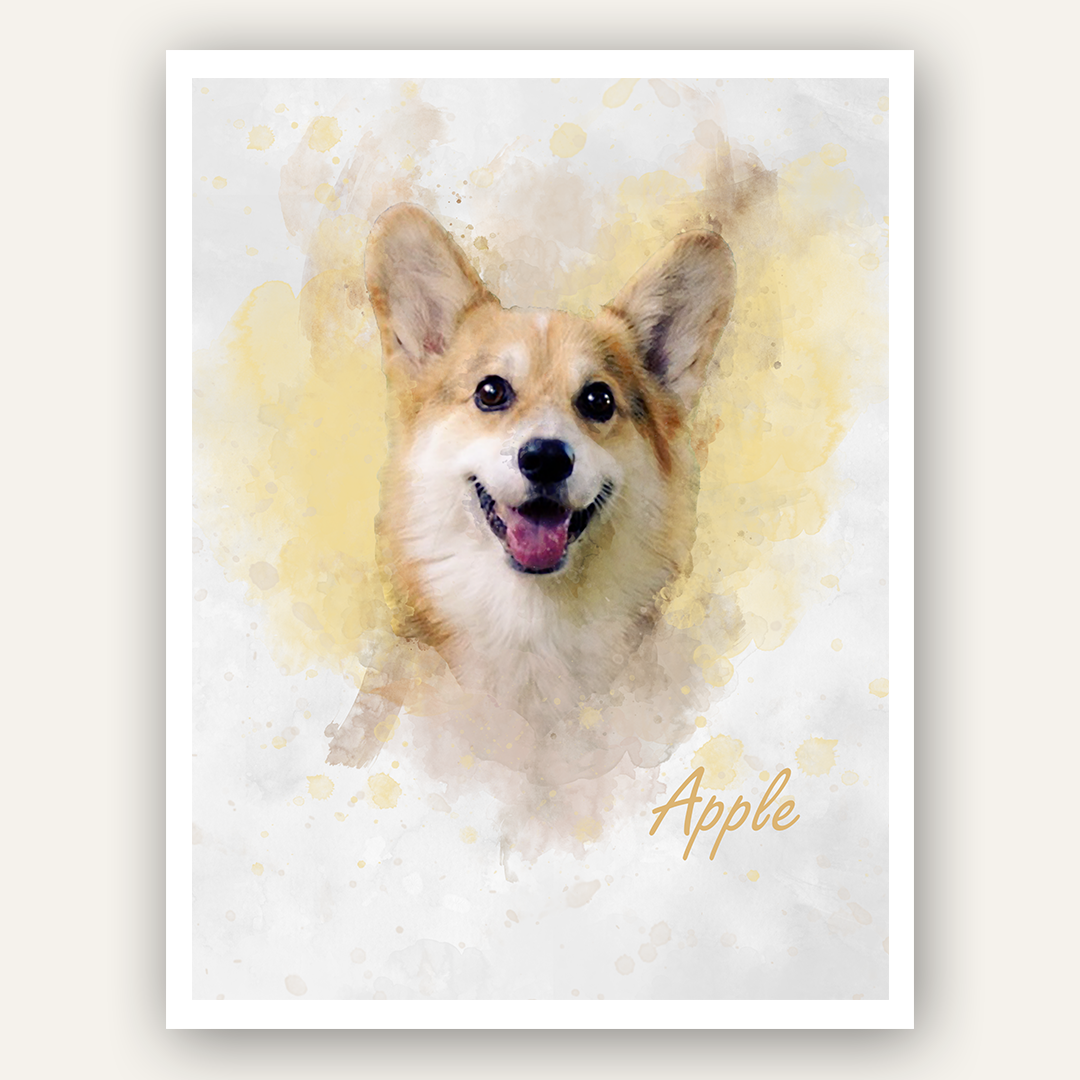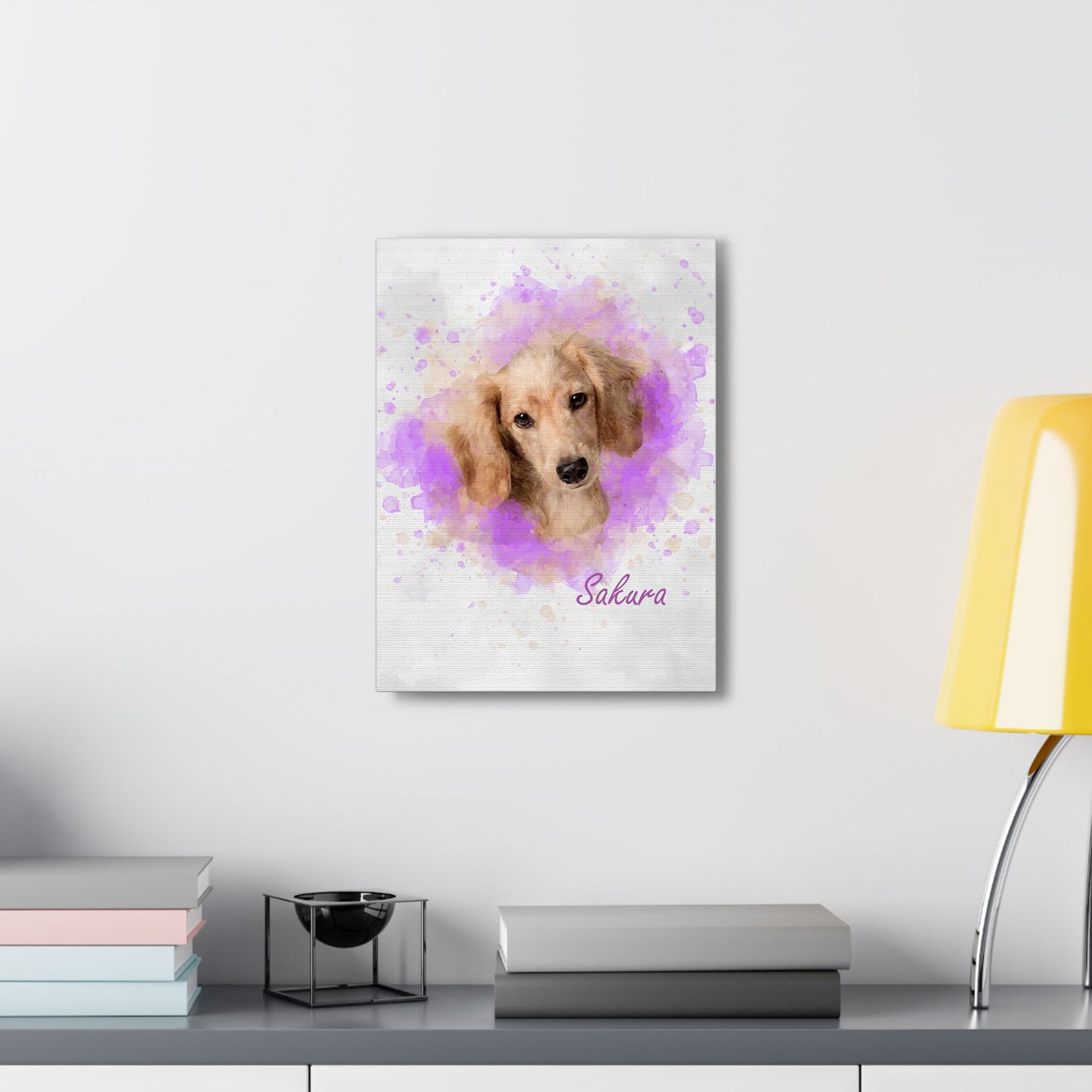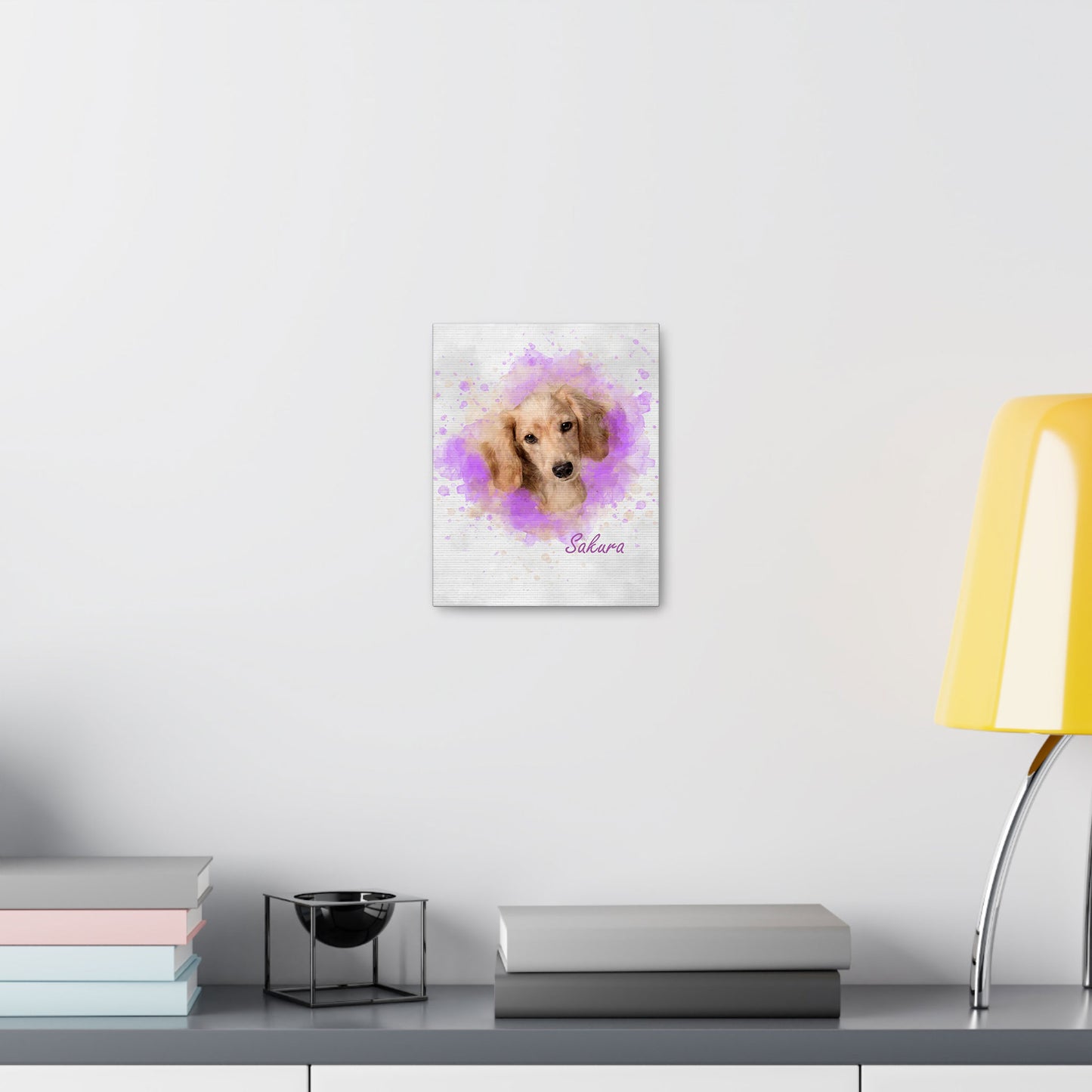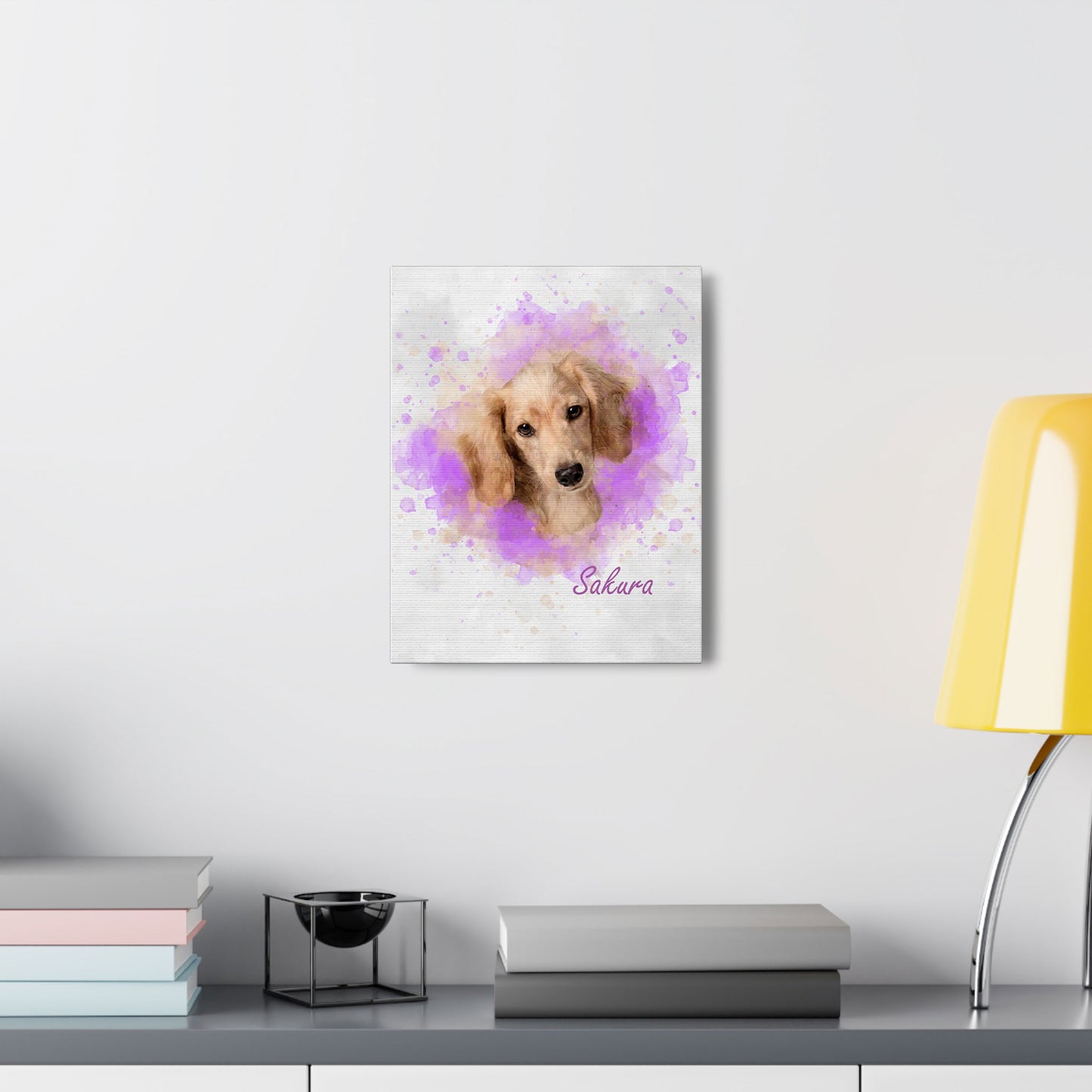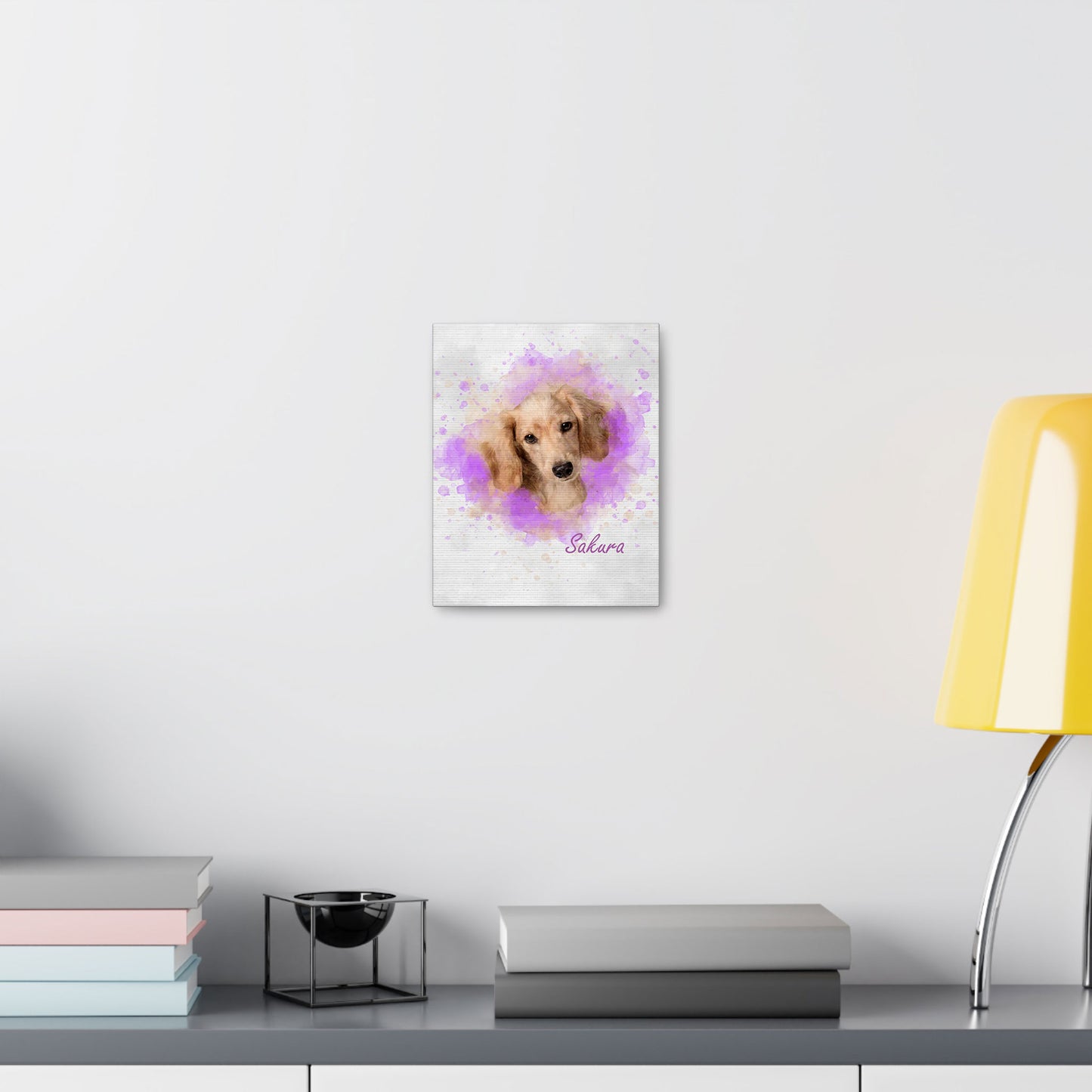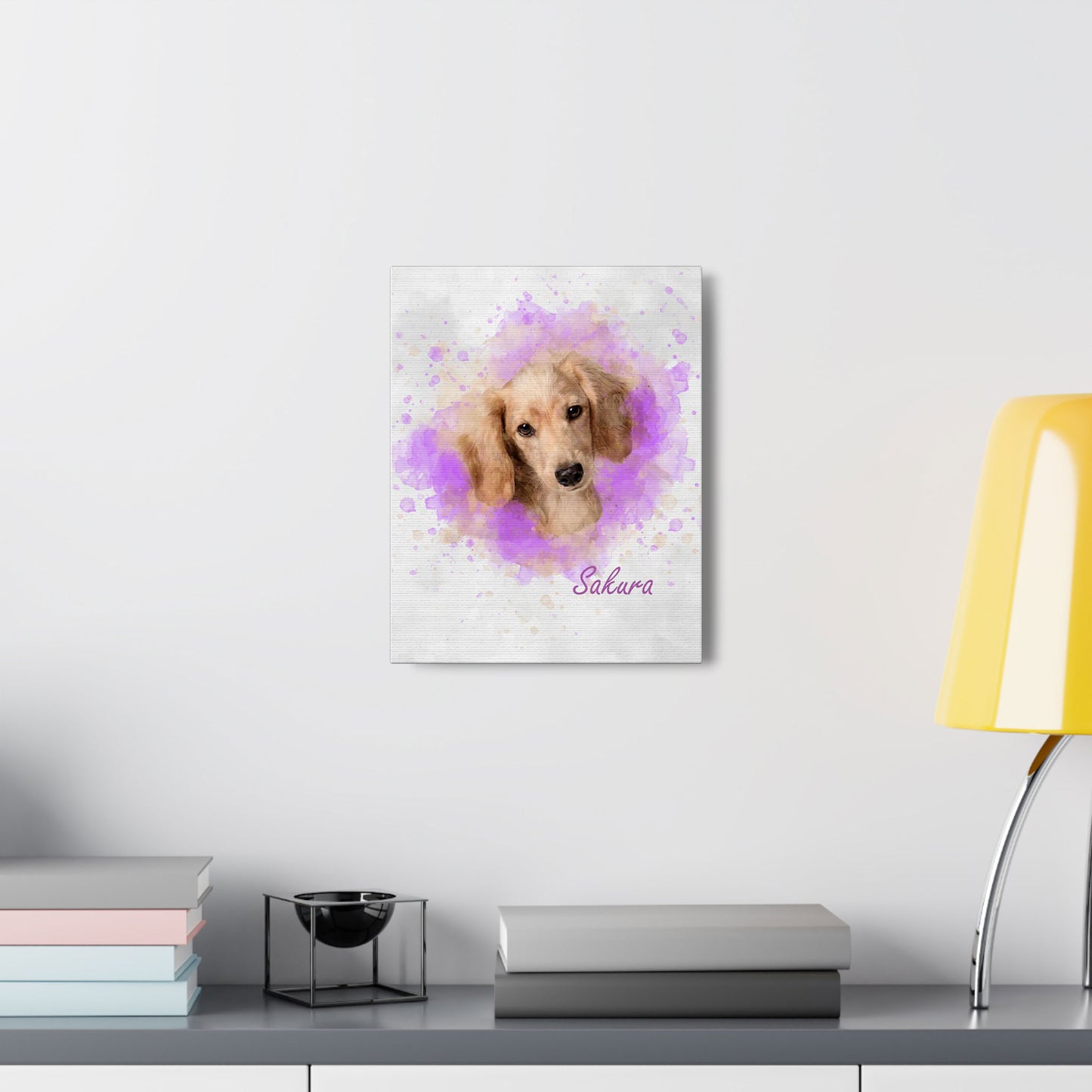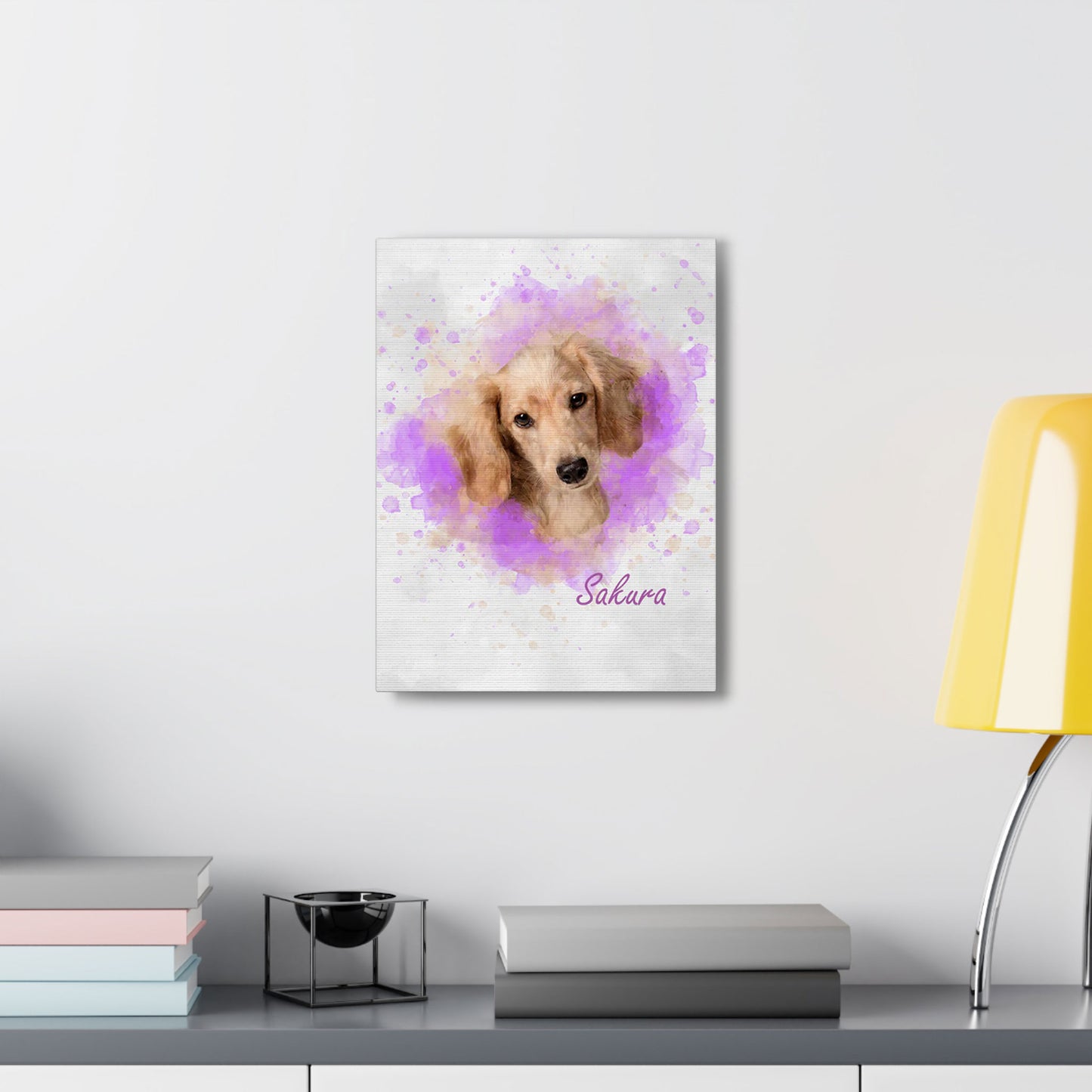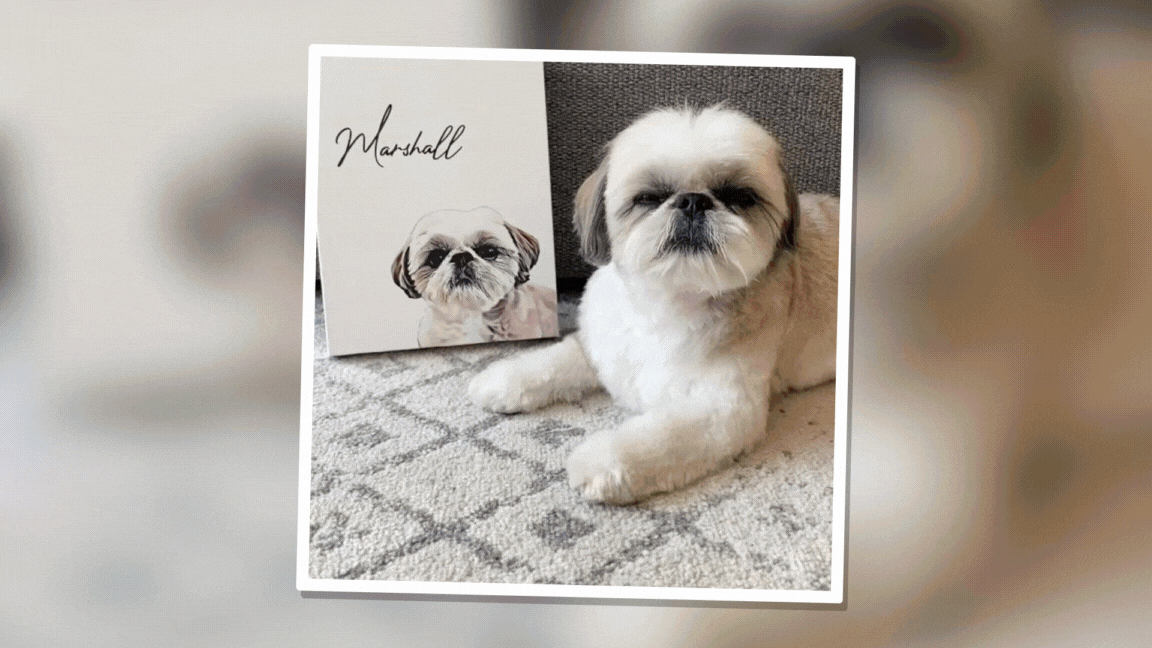 Modern Designs Featuring Your Pet
Paint My Furkids pet portraits are the perfect minimalist decor to start your gallery wall, design a statement shelf, or as a gift for your pet loving friends and family.
Portraits Worthy of a Gallery
Pet portraits are printed on gallery-quality canvas and ready-to-hang components come pre-attached to the high-quality backings.
Artwork by Real Artists
Paint My Furkids Portraits are hand-illustrated by our talented digital artists. Each portrait is created using a manual & highly technical design process. We do not use filters or apps.
Elegant Memory Keepsake That Can Last A Lifetime
A meaningful commemorative idea that can help you preserve the beautiful memory of your pet.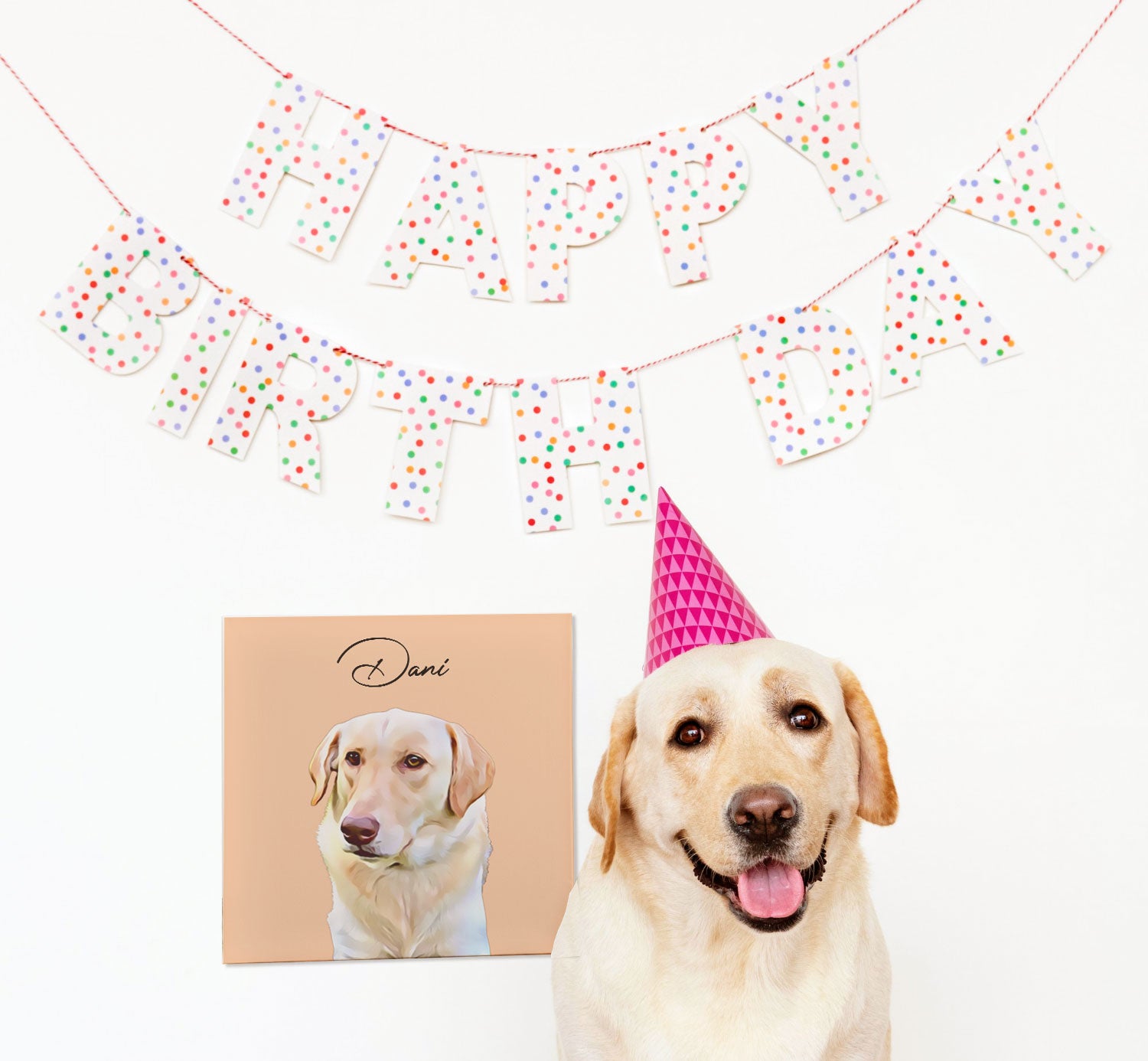 Meaningful Gift Idea Suitable For All Occasions
This gift simply never fails! Everyone who receive it loves it! Suitable for all special occasions such as Birthdays, Anniversaries, Valentine's Day, Christmas, Weddings, or even other events such as funerals, farewells, graduations etc.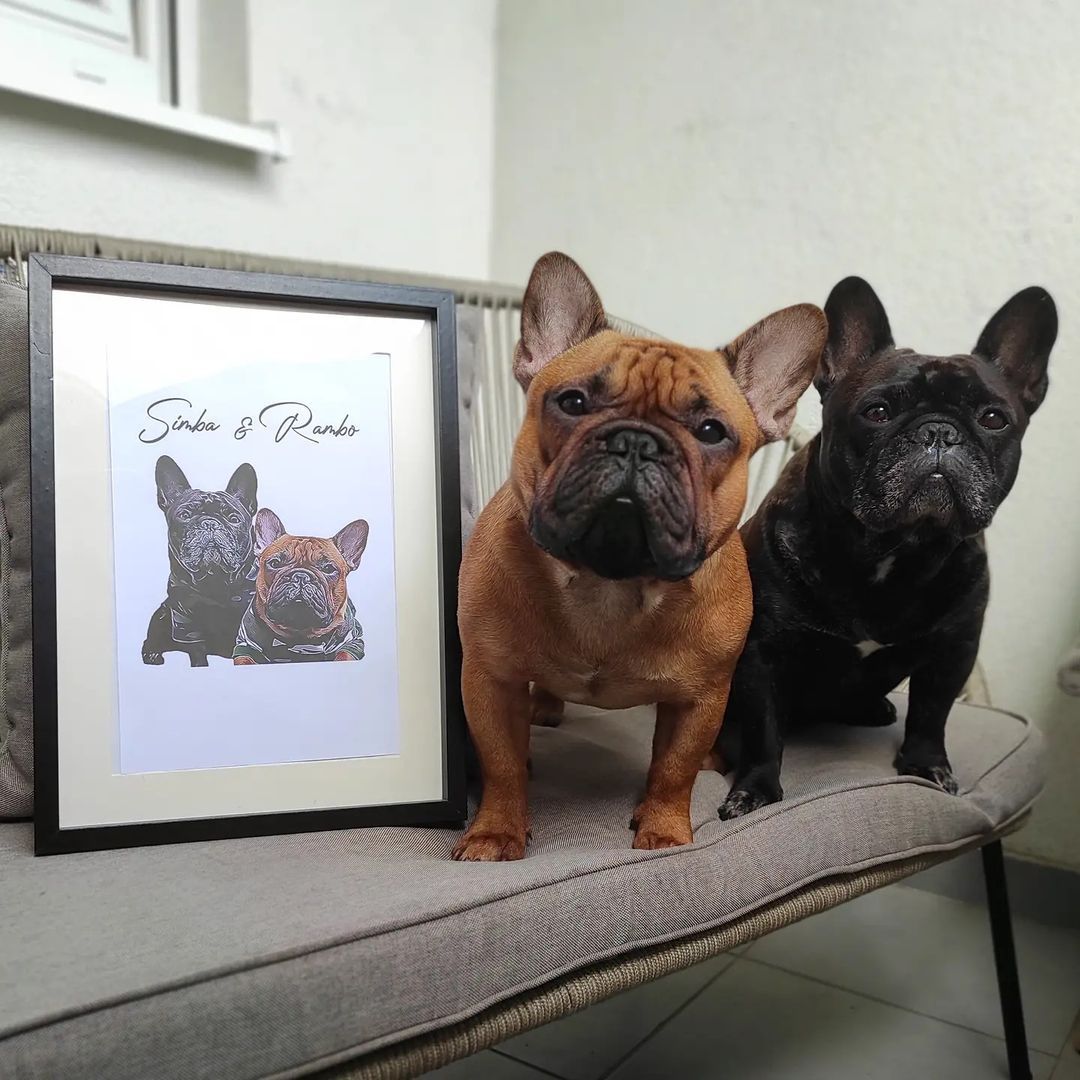 Show Off Your Artwork… Everywhere!
Use your artwork as wallpaper or screen saver designs for your phone, tablet, laptops etc., or print them out as your own cusom greeting cards for your loved ones. You can also print them on canvas, wood, t-shirts, sweaters, mugs and other merchandies and present them as gifts or displays!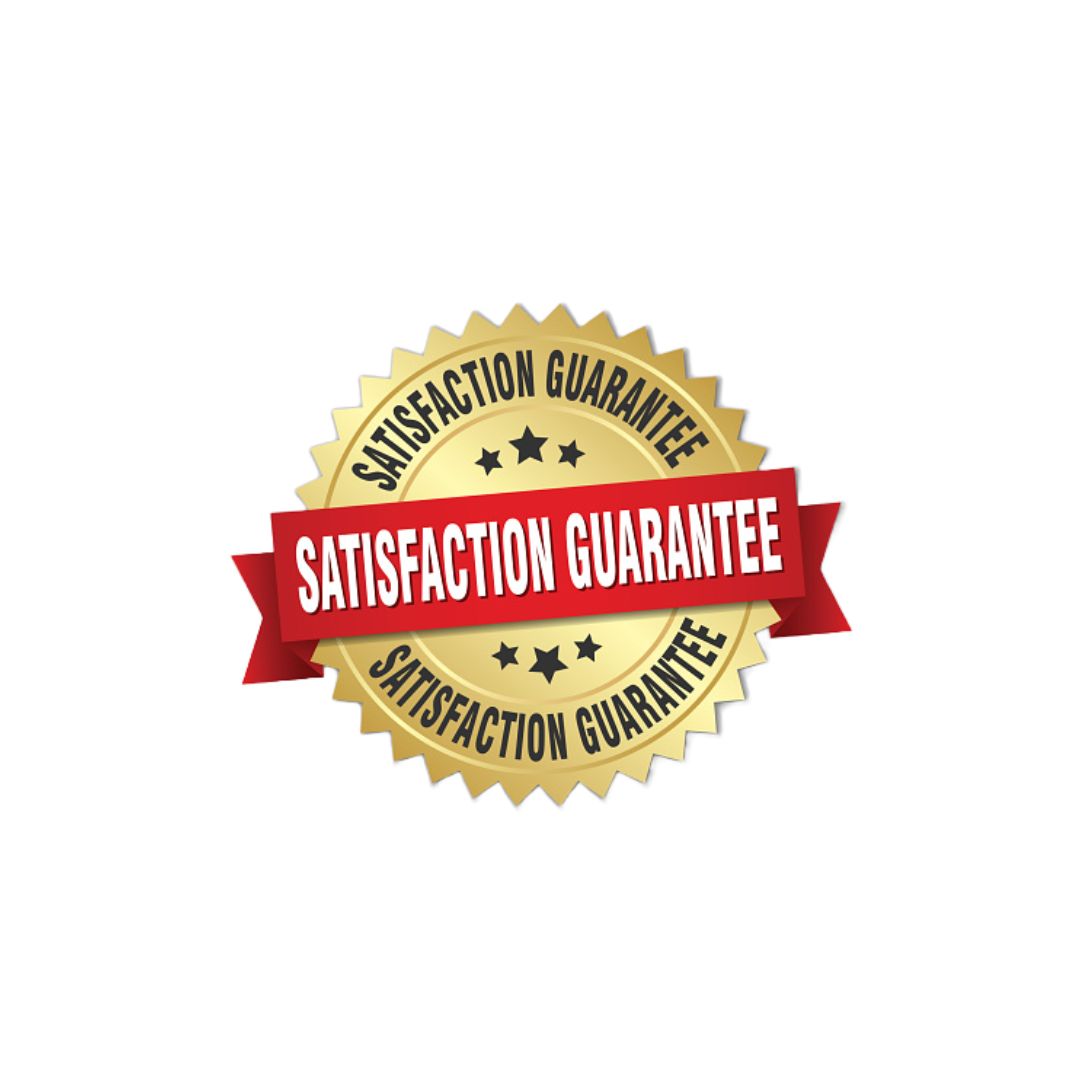 100% Satisfaction Guarantee
We create our art with sincerity and we believe that you will be satisfied with it! In fact, we are so confident in ourselves that we are willing to offer you a 100% Satisfaction Guarantee. We will do WHATEVER it takes to make sure you are 100% satisfied with your purchase.
How It Works!

Step 1: Provide Your Photo(s)

Upload your photo when placing the order or email to contact@paintmyfurkids.com

Step 2: Customize Your Artwork

You can add in your pet's name, choose background color, canvas size etc.

Step 3: Artwork Creation Begins

Once order is received, we will start work ASAP, and you will be updated on the progress. (~1-4 weeks)

Step 4: Approval & Delivery

Once the artwork is approved by you, we will proceed to process it and prepare for delivery!

Step 5: Show It Off!

Take photos of your artwork with your pet/loved ones and show it off to the world! Tag us @paintmyfurkids
Frequently Asked Question
A digital pet portrait is a custom-made digital artwork of your pet, created by an artist using digital tools such as a graphics tablet, software like Adobe Photoshop or Procreate.
You'll need to provide a high-quality, clear photo of your pet, preferably in natural lighting and from a frontal or slightly angled perspective. The better the photo, the better the likeness in the final artwork. See Image Guideline for detailed requirements and examples!
This varies from artist to artist and may depend on their workload at the time of your order. Typically, you can expect a turnaround time of anywhere from 1-4 weeks.
Common formats include JPEG, PNG, or PDF. We also offer the option to have the portrait printed and shipped to you. Find out more here: Photo Canvas Prints
You can use your digital pet portrait as a profile picture on social media, print it out and frame it for display, or use it as part of a memorial for a pet who has passed away.