Regular price
$50.00
Sale price
$25.00
Unit price
per
Sale
Sold out
We all know that he is the true commander of your house… and you have to comply with his every order and instruction if you do not want to be paw-nished by him! Stand down soldier! And make way for… The Colonel!
Convert your favorite photo of your pet into a beautiful and elegant Royal Pet Portrait today! You can order just the soft-copy digital files of the artwork, or have them printed onto Canvas Frames as well so that you can display them nicely and proudly around your house and/or your workspaces!
View full details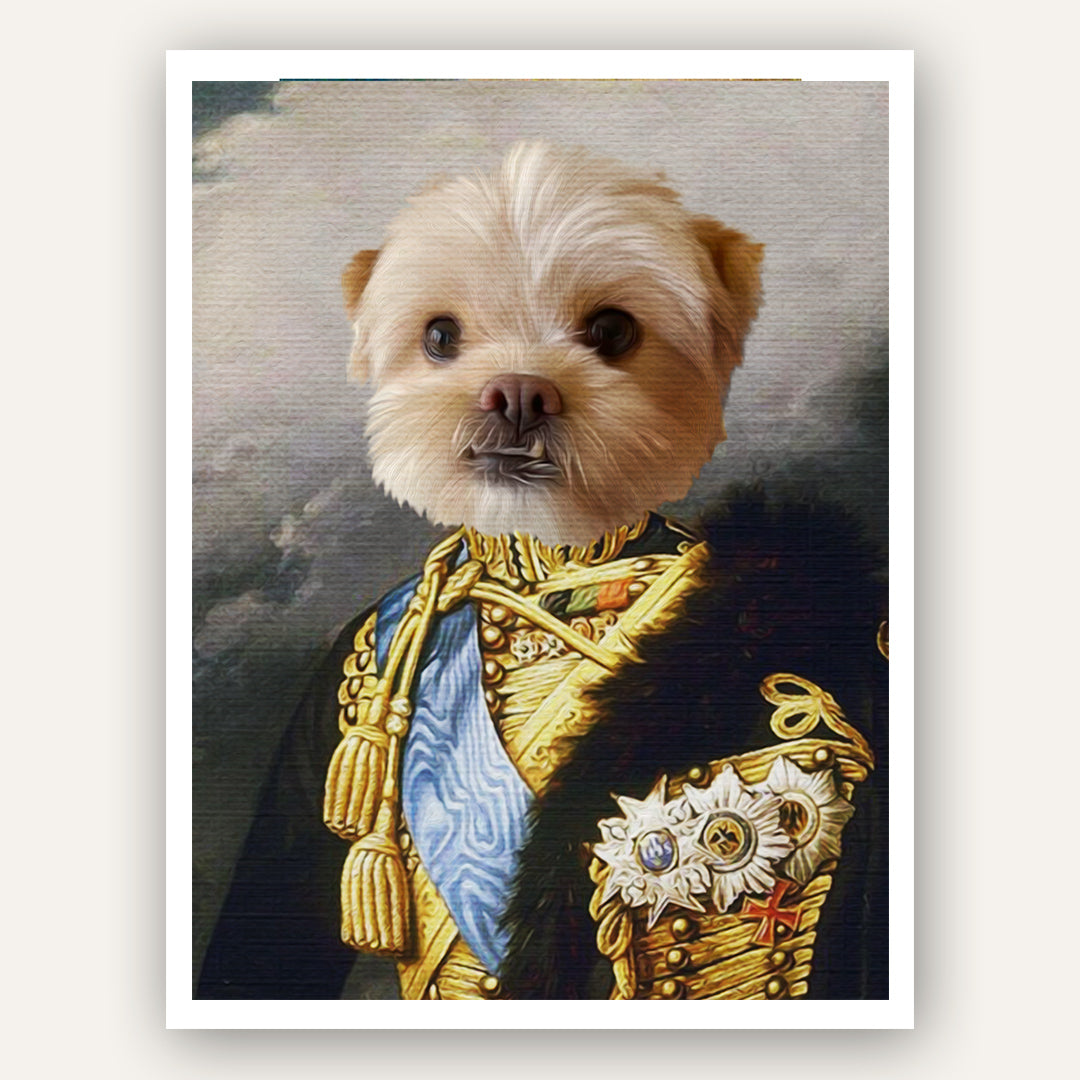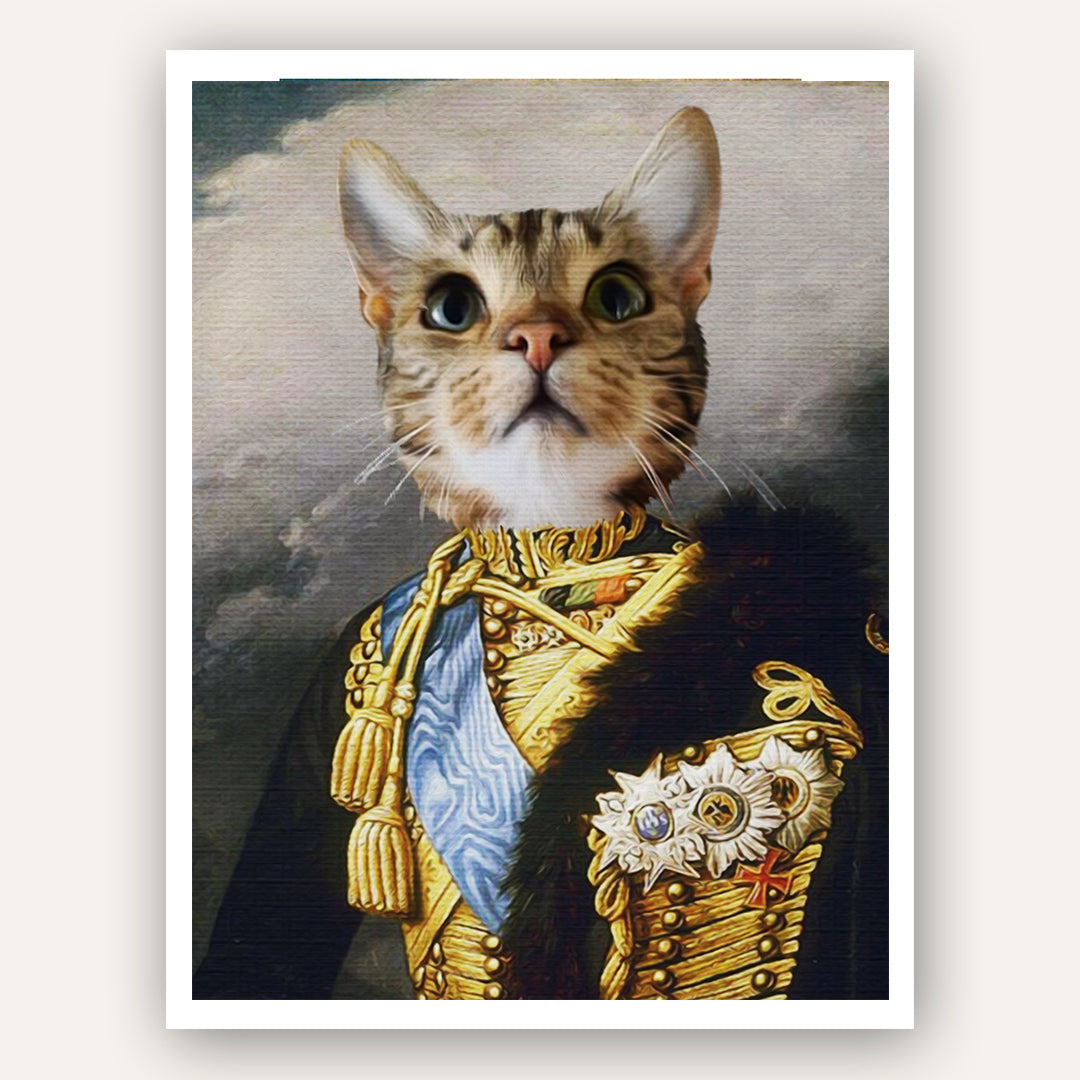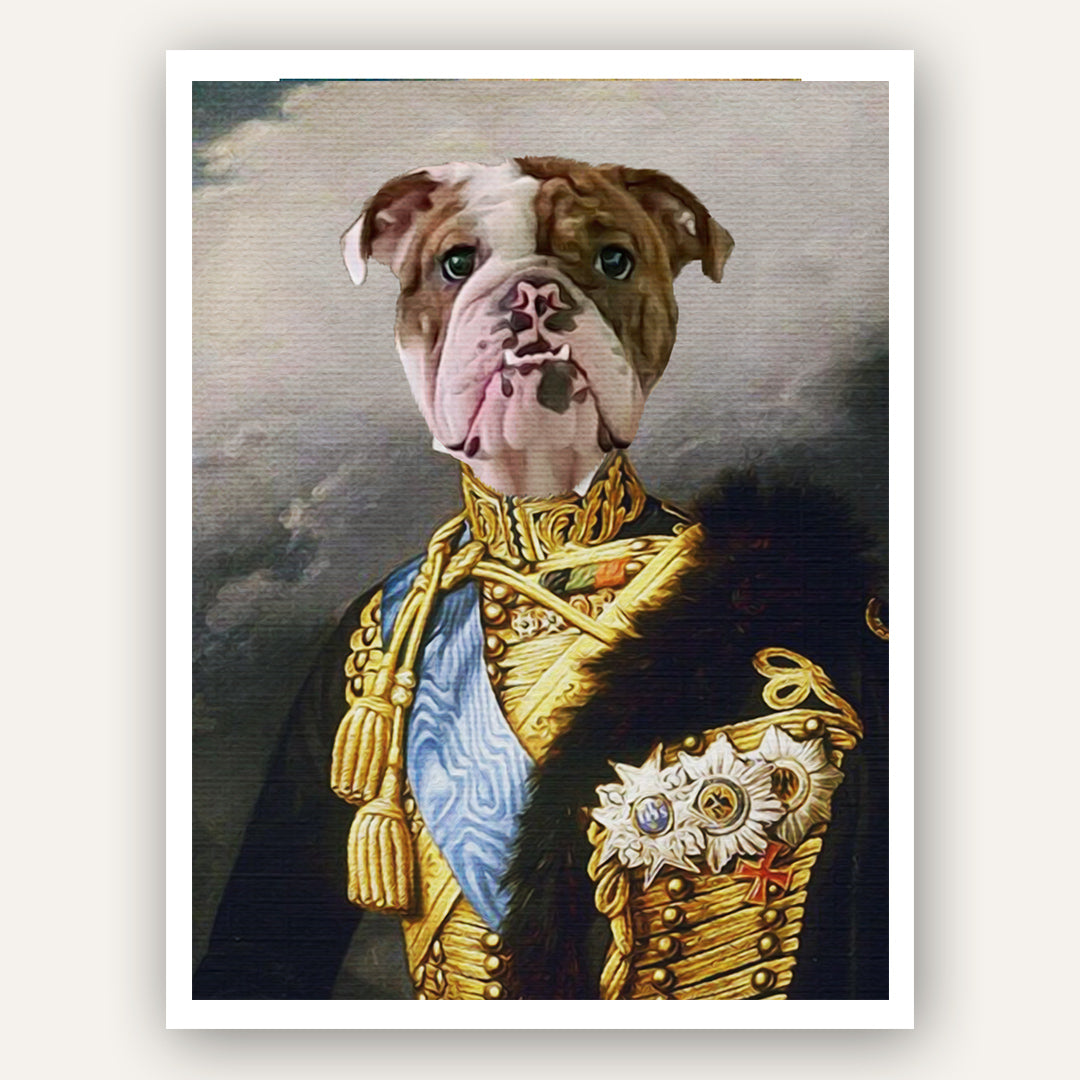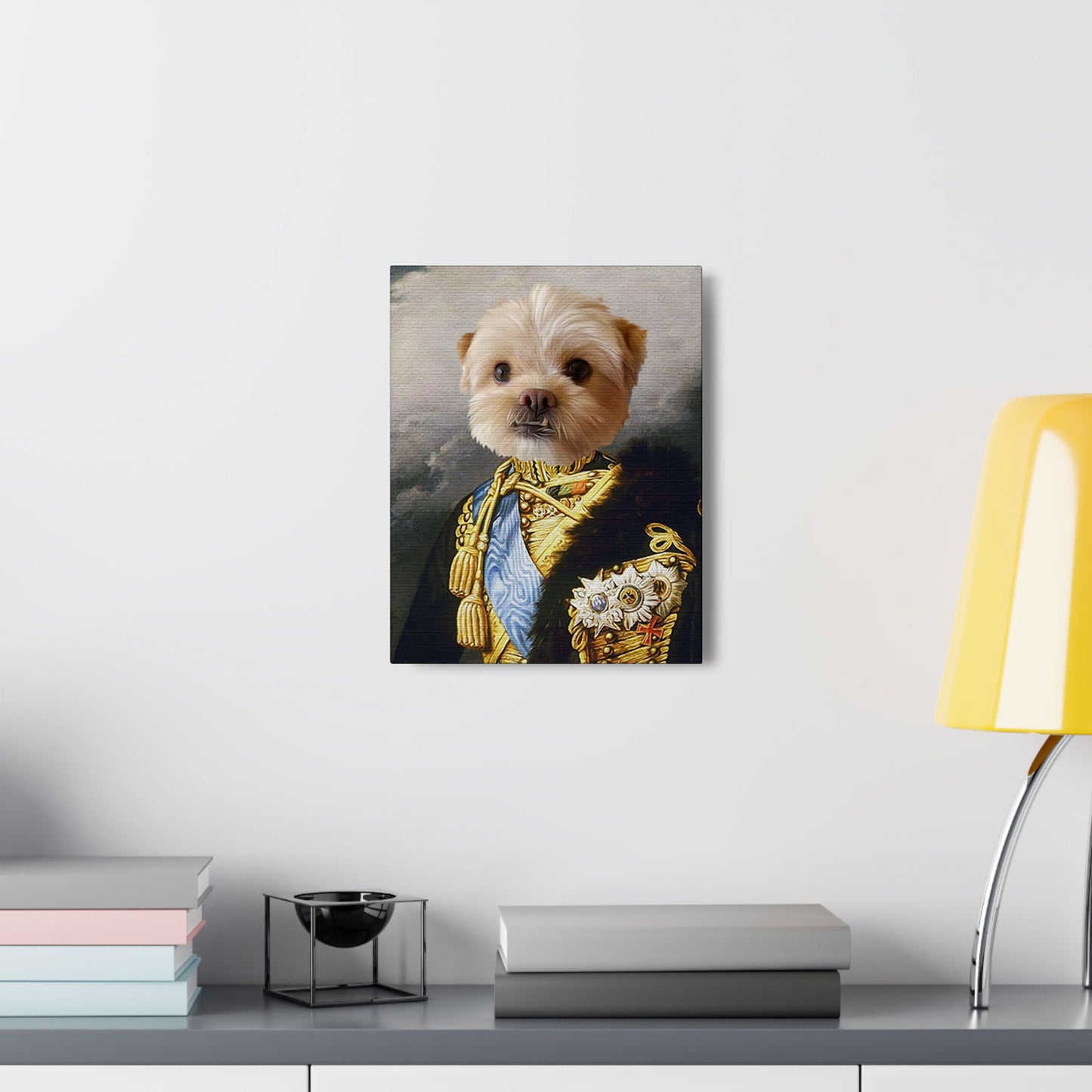 Portraits Worthy of a Gallery
Pet portraits are printed on gallery-quality canvas and ready-to-hang components come pre-attached to the high-quality backings.
Elegant Memory Keepsake That Can Last A Lifetime
A meaningful commemorative idea that can help you preserve the beautiful memory of your pet.
Meaningful Gift Idea Suitable For All Occasions
This gift simply never fails! Everyone who receive it loves it! Suitable for all special occasions such as Birthdays, Anniversaries, Valentine's Day, Christmas, Weddings, or even other events such as funerals, farewells, graduations etc.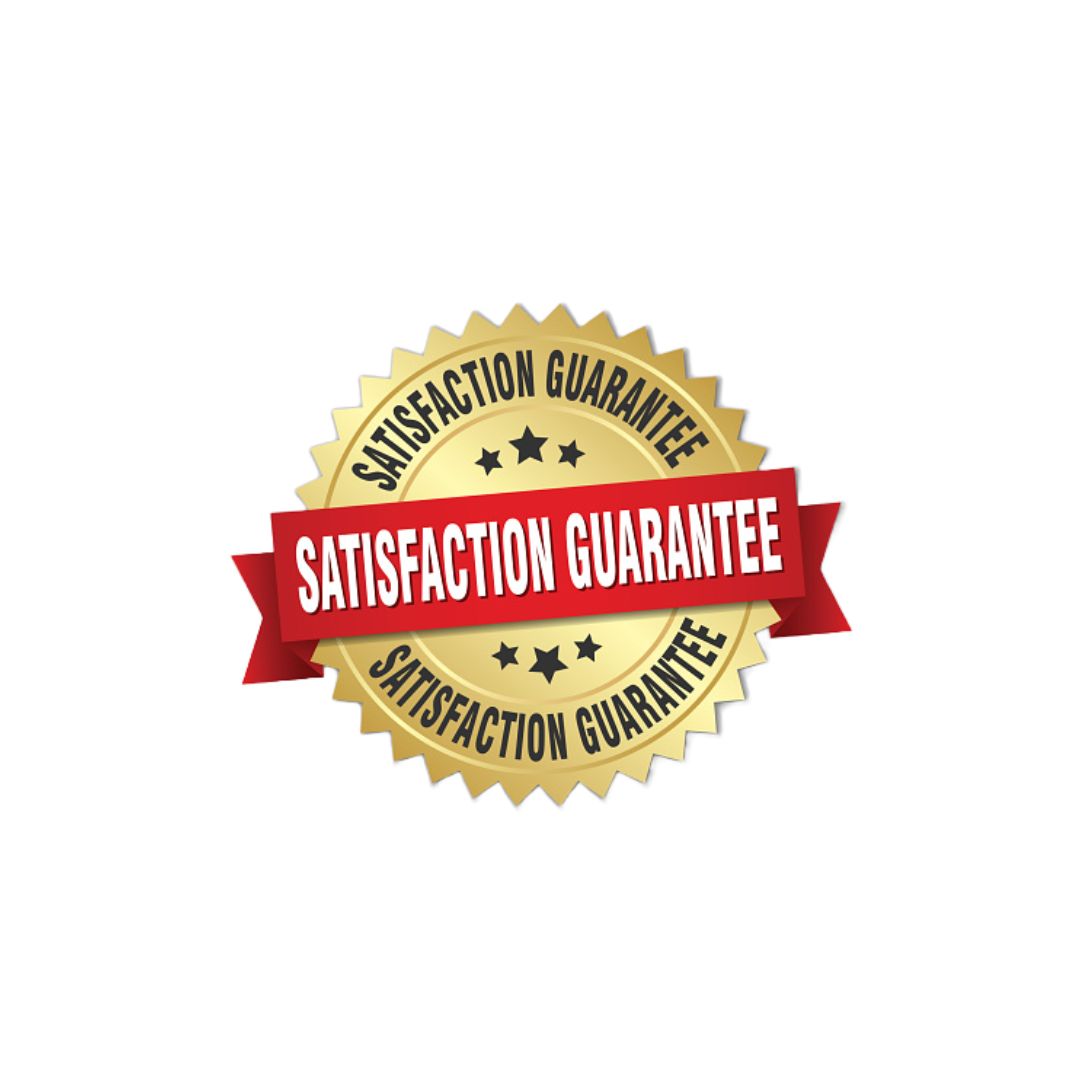 100% Satisfaction Guarantee
We create our art with sincerity and we believe that you will be satisfied with it! In fact, we are so confident in ourselves that we are willing to offer you a 100% Satisfaction Guarantee. We will do WHATEVER it takes to make sure you are 100% satisfied with your purchase
Frequently Asked Question
A digital pet portrait is a custom-made digital artwork of your pet, created by an artist using digital tools such as a graphics tablet, software like Adobe Photoshop or Procreate.
You'll need to provide a high-quality, clear photo of your pet, preferably in natural lighting and from a frontal or slightly angled perspective. The better the photo, the better the likeness in the final artwork. See Image Guideline for detailed requirements and examples!
This varies from artist to artist and may depend on their workload at the time of your order. Typically, you can expect a turnaround time of anywhere from 1-4 weeks.
Common formats include JPEG, PNG, or PDF. We also offer the option to have the portrait printed and shipped to you. Find out more here: Photo Canvas Prints
You can use your digital pet portrait as a profile picture on social media, print it out and frame it for display, or use it as part of a memorial for a pet who has passed away.